Stock Your Pantry with These 7 Mediterranean-Diet Staples
In addition to stocking up on perishable items like fresh fruits, vegetables, and fish, stocking your pantry with these Mediterranean Diet staples will enable you to put together a variety of different healthy and nutritious Mediterranean-inspired meals.
1. Olive Oil
Olive oil is a staple in Mediterranean cuisine and around the world. Studies show that olive oil has anti-inflammatory and antioxidant compounds that can protect us from heart and stroke events.
Use olive oil in easy and delicious marinades, salad dressings, and sauces. Olive oil is also great for sautéing and roasting, both of which are fantastic cooking methods because they create complex flavors through heating and caramelization. For all the proof you need, turn on your oven and try our Roasted Tomato, Corn and Potato Salad with Wilted Spinach recipe!
2. Herbs & Spices
You've heard that variety is the spice of life. Well, we believe that this old adage applies to our spices! Spices and herbs bring layers of flavor to our food that make eating them even more tasty.
If you are new to using spices, use recipes as templates to help guide you in different combinations and quantities. For example, if you love Italian cuisine, try adding basil, oregano, and garlic. If you want some exotic heat, try using or making your own spicy and savory harissa which tastes great on chicken, sweet potatoes, and carrots.
3. Canned Tomatoes
Tomatoes are a cornerstone of Mediterranean cuisine for their rich umami flavor and a healthy dose of the antioxidant lycopene. Canned tomatoes make it easy to incorporate tomatoes into sauces, sautés, and stews.
Add whole or diced canned tomatoes into a Dutch oven with onions, garlic, olive oil, and herbs to create a classic marinara sauce. When making a stew, add diced tomatoes after browning your meat to tenderize and add depth of flavor without having to add extra salt.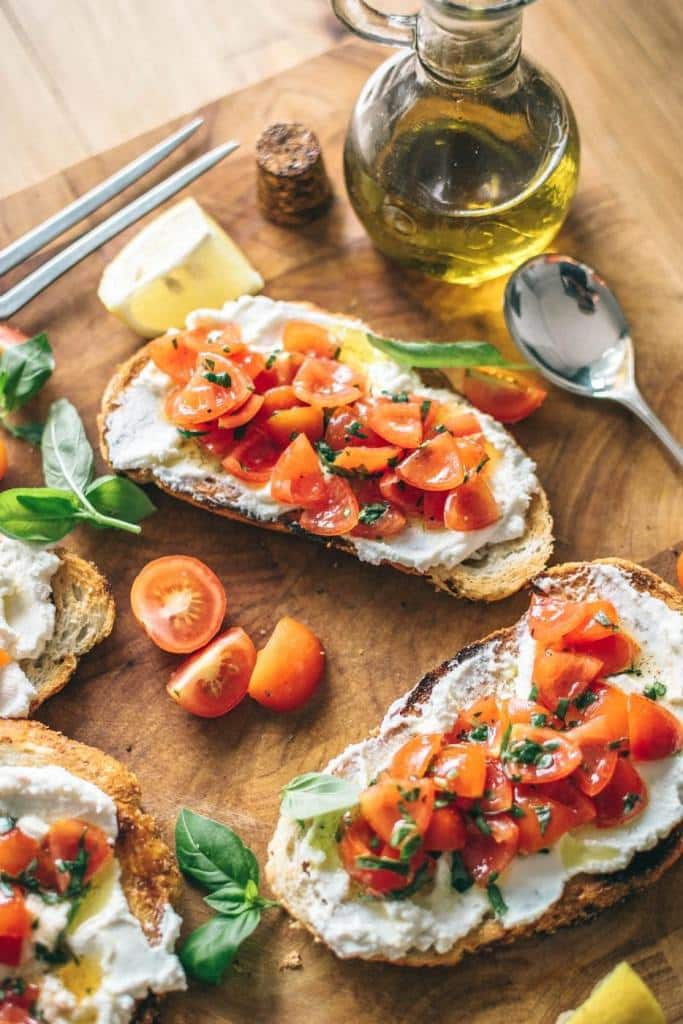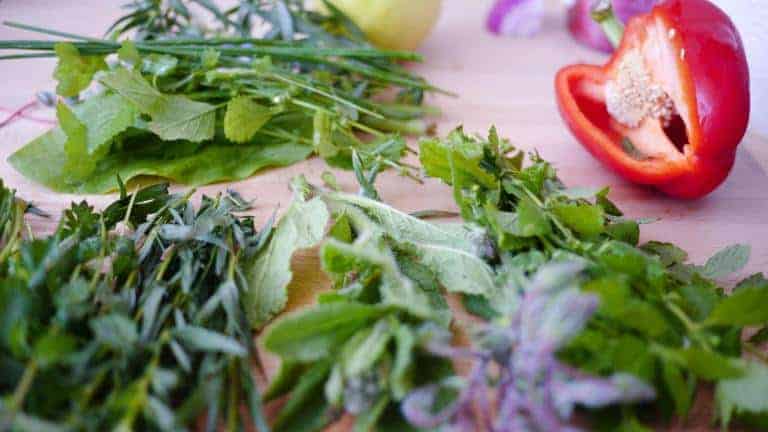 4. Canned or Packet Tuna + Salmon
Tuna, salmon, and other cold-water fatty fish are a rich source of omega-3 fatty acids. Omega-3 fatty acids are essential fats that protect our bodies from inflammation that can lead to chronic disease. Too few of us get enough omega-3s in our diet and either go without or buy expensive supplements. An easy and inexpensive solution is to eat canned tuna or salmon.
Add tuna or salmon packaged in a can or foil packet to add lean protein, healthy fats, and flavor to a prepared salad or grain/pasta dish like with our Crisp Italian Tuna Salad. Making salmon burgers is a snap when using canned salmon.
5. Whole Grains
The world of whole grains is getting bigger (and tastier!) as barley, farro, buckwheat, amaranth, and millet join the shelves next to brown rice and quinoa. Whole grains are "whole" because they have not been processed to remove the nutritious parts of the grain, including fiber. Fiber keeps us feeling fuller longer – a plus for those trying to lose weight – and keeps our digestive tract moving.
There is no one way to cook these grains, but we have a handy whole grain cooking guide that you can print and put on your fridge. Cooked whole grains can be flavored with herbs and spices and added to a salad to make a meal, like our Mexican Mango Quinoa Salad, or served as a side.
6. Legumes
Legumes (AKA beans!) are a favorite Mediterranean diet food item and pantry item. Legumes are packed with powerful phytonutrients that help the body reduce inflammation and protect against free radical damage. Their other superpower? Legumes are loaded with complex carbohydrates and protein that will keep you full and energized all day long!
Whether dried or canned, legumes are long-lived pantry items and incredibly versatile! Sauté spinach, onions, black beans, and eggs for a hearty breakfast taco. Add legumes to a salad to instantly beef up the flavor and keep you sated longer. Make a protein-packed lunch or dinner like our Quick Chicken Enchilada Bowls.
7. Nuts & Seeds
Nuts and seeds are a source of healthy monounsaturated fats, vitamins, and minerals like B vitamins, Vitamin E, zinc, selenium, and magnesium. Our favorite nuts to have on hand include cashews, almonds, hazelnuts, and peanuts. Seeds – like flaxseed, pepitas, sesame seeds, and chia seeds – are rich in protein, fiber, and energy.
Use toasted or raw nuts and seeds, like confetti, on yogurt or oatmeal to add healthy fats and energy-boosting nutrients to your breakfast. Salads and entrées topped with nuts and seeds add a pleasant crunch and visual interest. Incorporate soaked nuts or nut butters into sauces to add a rich flavor and creamy texture without the need for salt, butter, or heavy cream.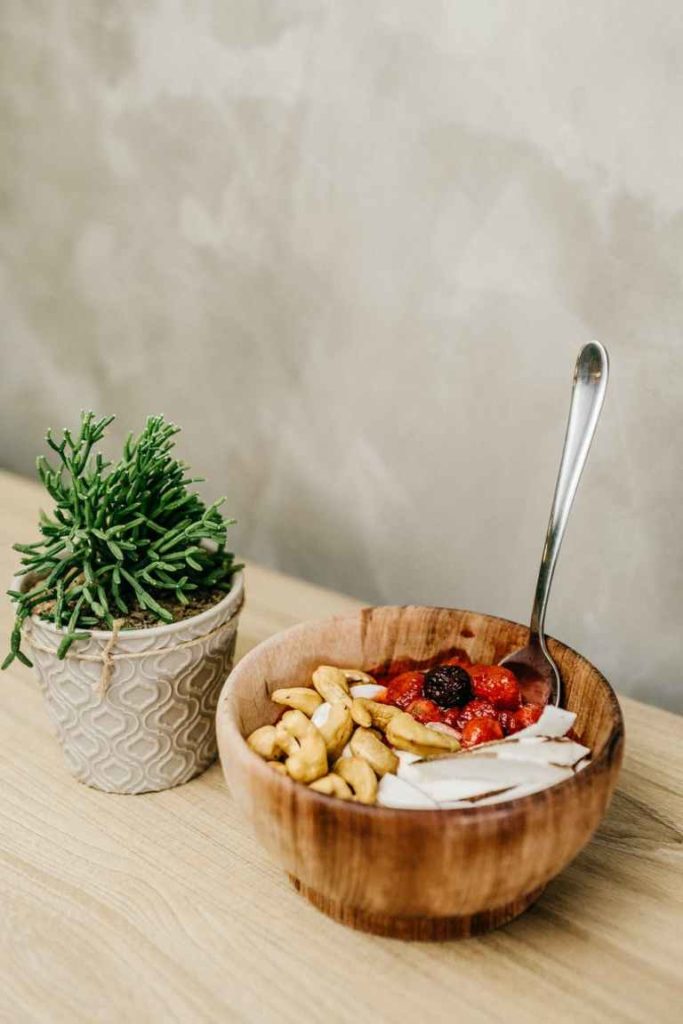 Learn More About The Mediterranean Diet
We have a variety of resources to help you start incorporating the Mediterranean diet and building your pantry.