Extra-firm tofu is a great source of plant-based protein that takes on the flavor of any dish. Many people are turned off by the texture of tofu but this is likely because they don't know how to prepare it. The key to cooking crispy tofu with a ton of flavor is to properly drain your tofu before you start cooking.
To drain it, cut tofu into cubes and line it up on a paper towel. Top the cubes with another layer of paper towel and place a heavy object, like a cast-iron skillet, on top of the tofu for one hour. This will drain the excess water and make your final product, infinitely better! The cucumber, carrots and cabbage add bulk to this dish without adding a lot of extra calories.

Sesame Noodle Bowls With Seared Tofu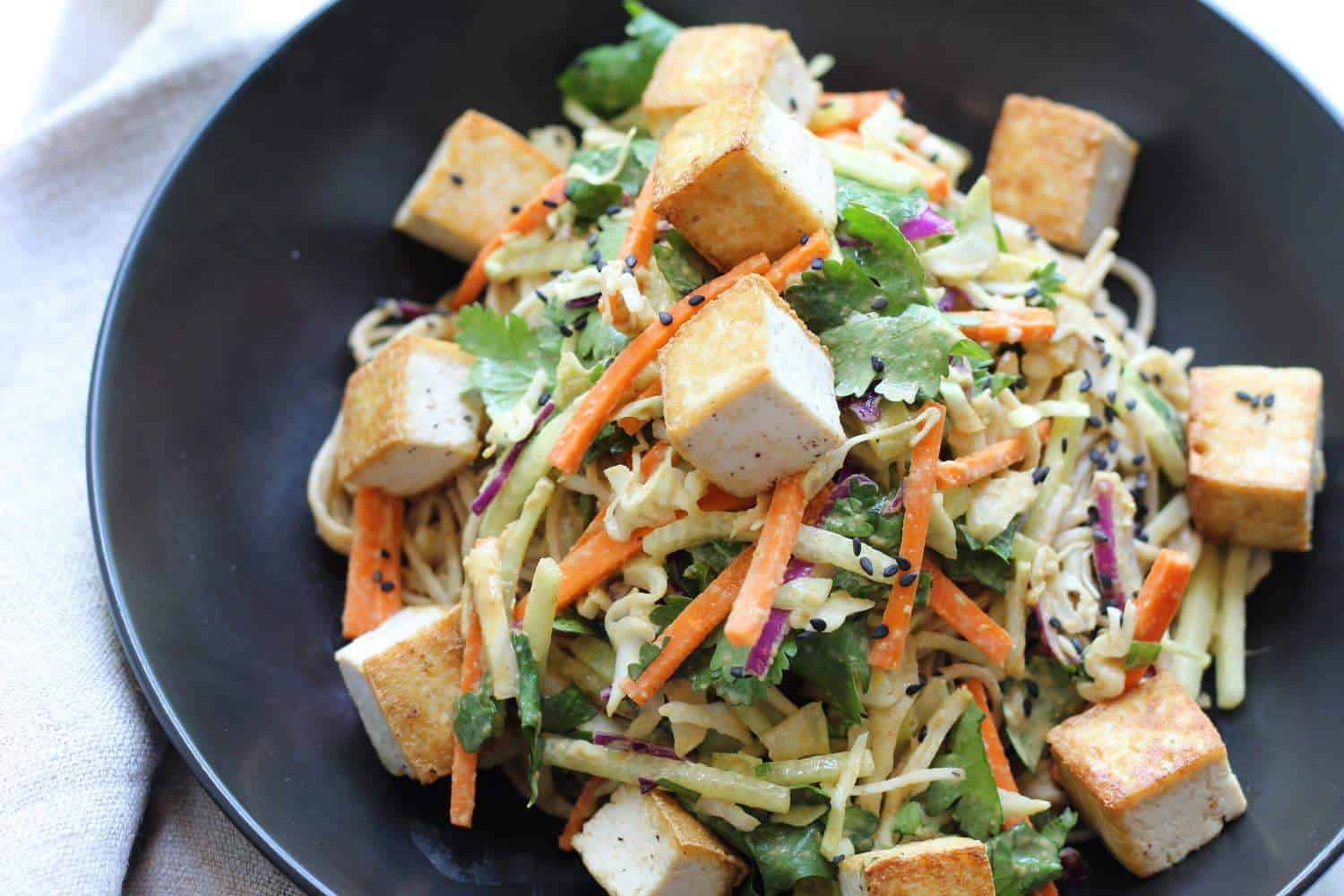 Ingredients
4

ounces

soba noodles

1

tablespoon

canola oil

16

ounces

extra-firm tofu

cut into 1" cubes

1

cucumber

julienne

3

large carrots

julienne

2

cups

shredded red cabbage

1/2

cup

chopped cilantro

1/2

cup

Bang Bang Sesame Sauce
Instructions
Cook soba noodles according to package directions. Drain and set aside.

Heat canola oil in a large skillet over medium heat. Add cubed tofu and sprinkle with salt and pepper. Sear until golden brown on each side.

In a large bowl, toss together the noodles, cucumber, carrots, cabbage, cilantro, and Bang Bang Sesame sauce until all ingredients are evenly coated in the sauce.

Divide into four serving bowls, and top with seared tofu. Serve warm or chilled.