There might be some truth in the old adage – "an apple a day keeps the doctor away!" Apples are high in fiber, which serves as a prebiotic food that feeds the good bacteria in your gut. Good gut health is linked to our immunity, our digestion and even our mental health. Apples are also high in B-complex vitamins, which are essential for maintaining healthy red blood cells and keeping the nervous system in good health.
These muffins are made with olive oil which provides healthy fat. The whole wheat flour in these muffins adds more fiber than a traditional flour would.

Apple Olive Oil Muffins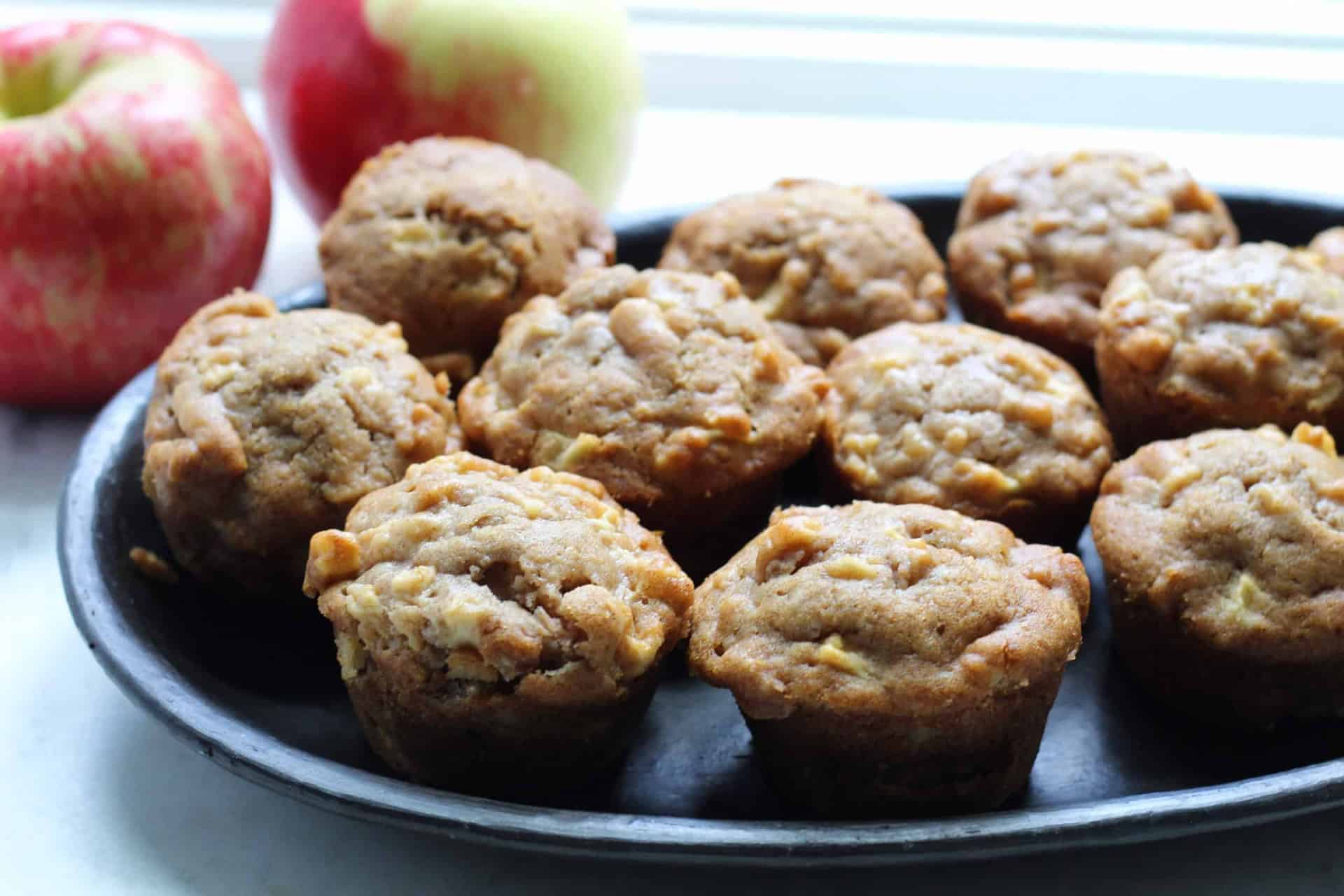 Ingredients
2

large eggs

¾

cup

sugar

¾

cup

EVOO – choose fruity

2

cups

white whole wheat flour

1

teaspoon

sea salt

1 ½

teaspoons

ground cinnamon

1

teaspoon

baking soda

1/2

teaspoon

baking powder

1

teaspoon

vanilla extract

¼

cup

applesauce

4

apples

peeled, and cut into ¼" dice such as honey crisp, pink lady, or fuji
Instructions
Preheat oven to 350°F. Lightly spray a muffin tin with olive oil cooking spray and set aside.

Combine the eggs and sugar in a bowl. Mix using a hand or electric mixer on medium speed for 2-3 minutes until pale yellow color. Add the oil and mix until well incorporated.  

Whisk the flour, salt, cinnamon, baking soda and baking powder together in a large mixing bowl. Slowly add the flour mixture to the batter and mix on low.  

Add the vanilla, applesauce and diced apples and continue to mix on low until just combined. 

Divide the batter evenly between the 12 muffins cups and bake for 25-30 minutes until a toothpick comes out clean.  

Allow the muffins to rest for 10 minutes in pan, then remove and let cool fully on rack. 

Muffins may be frozen for up to 1 month. 
Notes
Inspired by Dr Weil's Better-than-an-apple-a-day cake