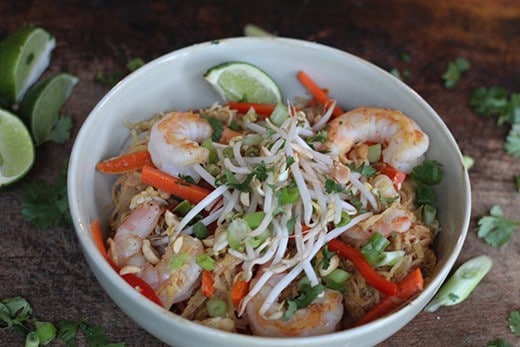 Why order out when you can make your favorite Thai takeout dishes at home! In this cooking class, you'll learn to prepare lightened up versions of your favorite Thai dishes that will be sure to satisfy your takeout cravings.
In this hands-on cooking class, Pam and Claire will show you how to make Spring Rolls with a Bang Bang Sauce and a Spaghetti Squash Pad Thai with Shrimp.
Led by two registered dietitians, you will also learn the benefits of the foods you are eating as well as cooking tips that will make preparing healthy meals at home simpler and more fun!