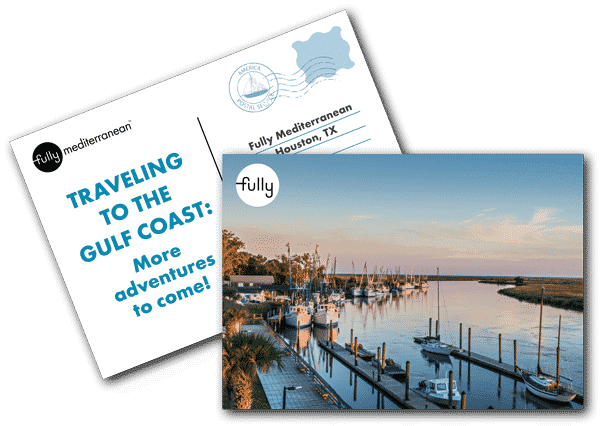 Next up on our virtual cooking class tour of the world, we are excited to keep things local and feature a menu inspired by our very own gulf coast! In this 90-minute, hands-on virtual cooking class, you will learn how to make a Gulf Coast meal.
The menu includes the following:
Fish Tacos with Avocado Tomatillo Sauce
Black Bean and Mango Salad
Key Lime Pie Bites
Class will also feature a fun cocktail pairing selected by sommelier Christian Varas.
More than just your average cooking class, your class will be led by registered dietitians Pam Fullenweider and Claire Virga. In addition to cooking tips and tricks, you'll also learn the fundamentals of the Mediterranean diet.
You'll end class with a ready-to-eat, delicious meal!