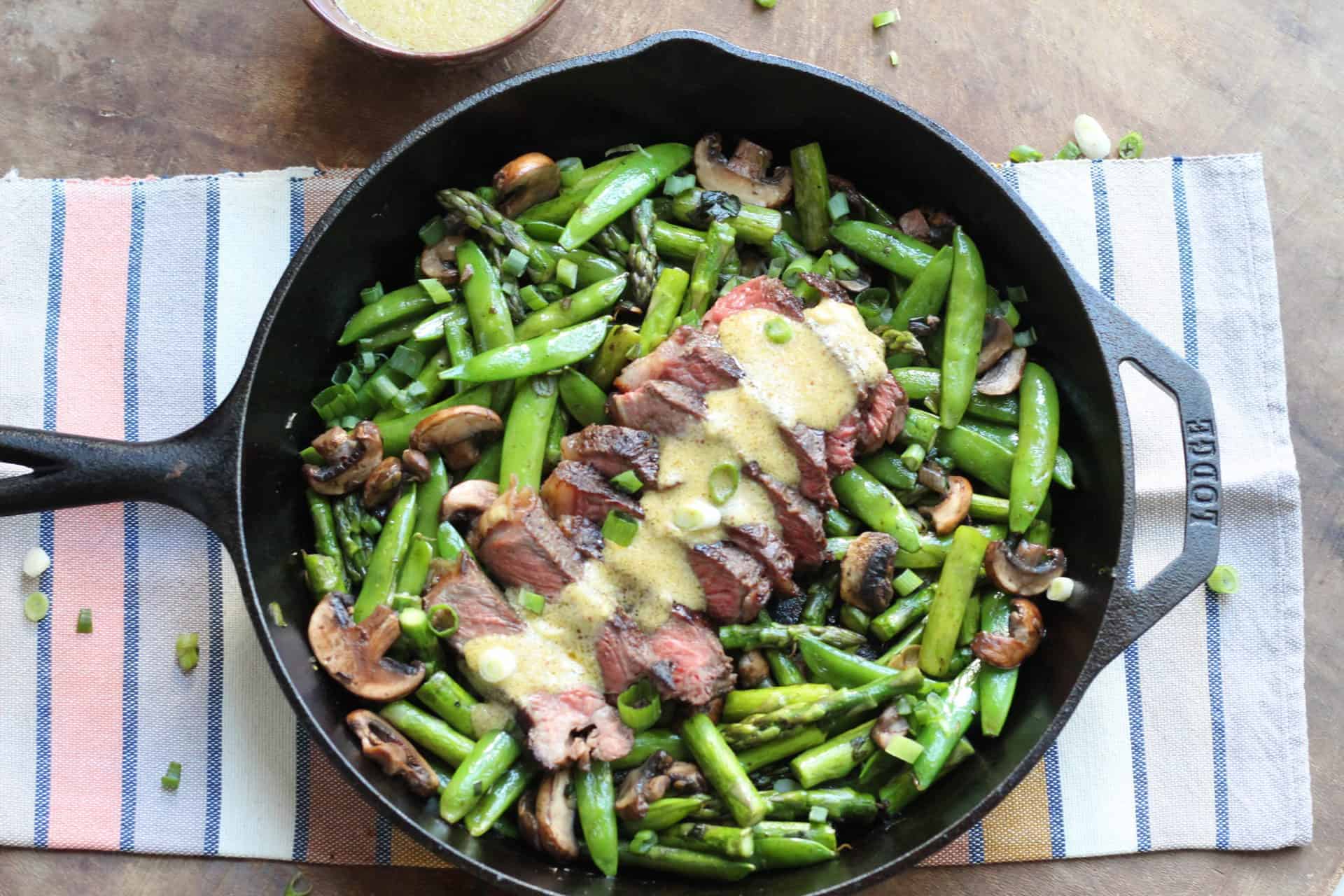 In this virtual cooking class, you'll learn how to make a delicious Steak and Spring Vegetable Skillet with a Spicy Mustard Sauce and a Wedge Salad with a Greek Yogurt Blue Cheese Dressing, all while sipping on a glass of red wine. Let us show you how delicious simple meals using fresh and seasonal produce can be!
While red meat isn't a staple on the Mediterranean diet, it is included in moderation! In addition to learning a variety of cooking and knife skills to make putting together a delicious meal easier, you'll also learn from two registered dietitians about the benefits and components of the Mediterranean diet along the way.
Upon signing up, you'll receive the recipes and a grocery list. If you can't make the live class, a recording will be sent out the following day so you can watch it from home.