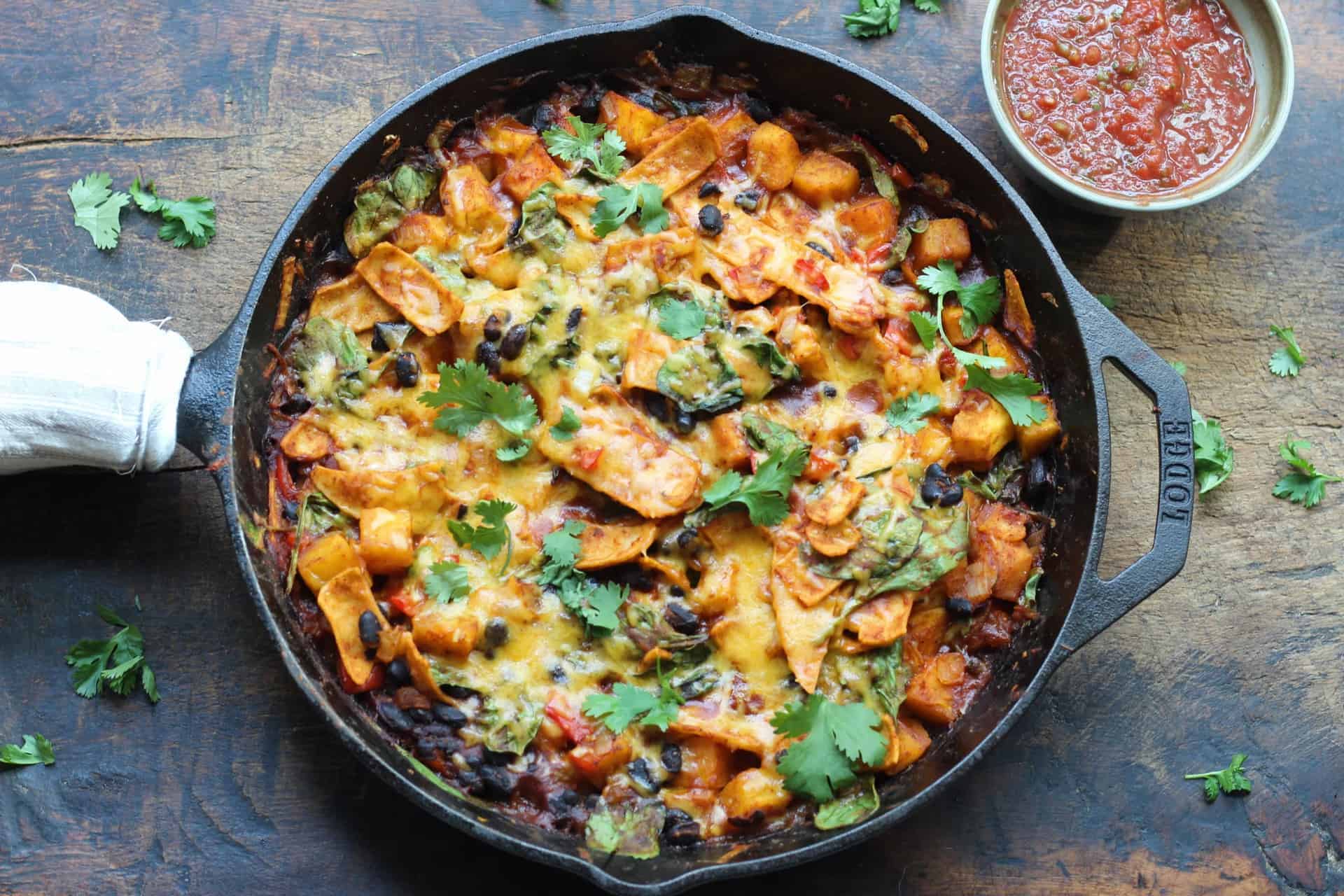 Learn how to create a delicious and simple meatless meal that will be sure to become a staple weeknight meal for you and your family. In this class, we will prepare a Black Bean and Butternut Squash Enchilada Skillet and a Spicy Caesar Salad with Pepitas. This one-pot skillet comes together quickly and is loaded with flavor.
Led by two registered dietitians, you'll learn about the benefits of including more meatless meals in your diet and the formula for creating super satisfying meatless meals that the whole family will love.
Upon signing up, you'll receive a grocery list, recipes and a Zoom link for joining the class.