Blueberry Peanut Butter Overnight Oats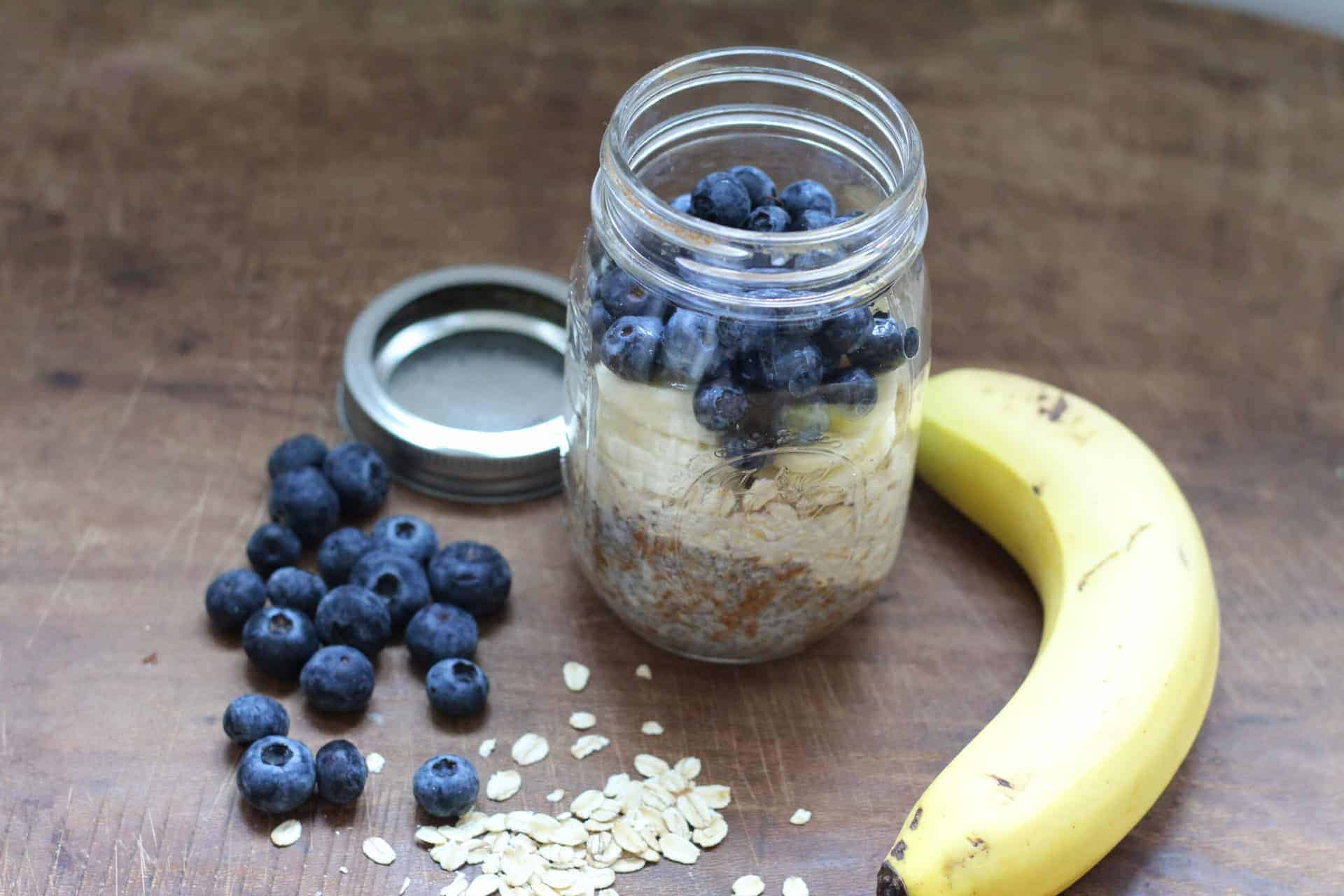 Place the rolled oats, chia seeds, almond milk in a mason jar or airtight container. Stir to combine. Top with peanut butter or almond butter. Stir again. Place bananas and blueberries on top of the nut butter and add a pinch of cinnamon if desired.

Cover with lid and seal. Place in the refrigerator overnight.

Enjoy the next morning!